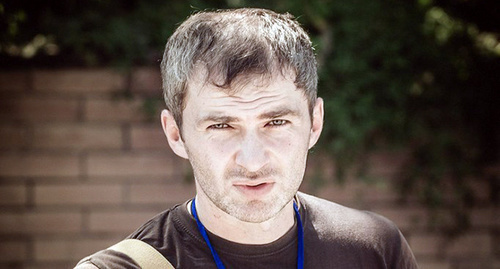 11 October 2014, 06:55
Caucasian natives fight on both sides of conflict in Ukraine, a combatant asserts (+video)
In Ukraine, natives of the Caucasus are fighting on both sides of the conflict. This has been stated by Alan Mamiev, a resident of North Ossetia, who is involved in the hostilities in Ukraine. In North Ossetia, most people express critical attitude to the fact that residents of the republic are fighting together with combatants of the self-proclaimed Donetsk and Lugansk People's Republics (the DNR and the LNR, respectively), Alan Mamiev states.
"When I went to fight in Ukraine, my brother Oleg was already there. It is hard to stay at home when your comrades, your brothers are under fire. Most probably, that was the reason why natives of our republic went there," Alan Mamiev told the "Caucasian Knot" correspondent.
According to him, he fought in the battalion "Vostok" for more than three months. He could not answer the question about the number of volunteers from the Caucasus involved in the warfare in Ukraine. According to Alan Mamiev, in recent weeks, a lot of natives of Chechnya arrive in Ukraine, and in total, about 600 people came there.
"They are Chechens from Syria and members of the banned radical Islamist organization 'Hizb ut-Tahrir' (the Islamic organization, which operates in many countries of the world and which recognized in Russia as a terrorist organization, note of the "Caucasian Knot")," Alan Mamiev has explained.
Earlier, representatives of the DNR have confirmed that Chechen fighters are involved in the armed conflict, and law enforcers and residents of Chechnya have reported that units of the special forces of the Russian Ministry of Defence (MoD) were sent to the border with Ukraine. However, Chechen leader Ramzan Kadyrov has called the organized participation of the Chechen special forces in the armed conflict in Ukraine an "absolute lie."
It should be noted the question of participation of natives of the southern regions of Russia and the Caucasus in the warfare in Ukraine has became a part of the information war. So far, not all evidences posted in social networks are credible.
Author: Emma Marzoeva Source: CK correspondent