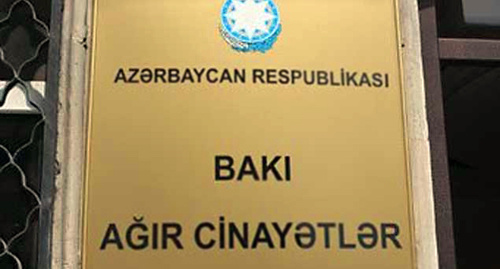 06 November 2014, 21:50
Azerbaijan: Alaif Gasanov, Leyla Yunus' advocate, sentenced to public works
The Yasamal District Court of Baku has finished considering the lawsuit filed in the order of private accusation by Nuriya Guseinova, a former cellmate of the rights defender Leyla Yunus, against the latter's advocate Alaif Gasanov. The court found the advocate guilty under the article of "insult" and sentenced him to 240 hours of public works. Gasanov disagrees with the court's decision and intends to appeal against it.
The "Caucasian Knot" has reported that September 21 the "Azadlyg" newspaper published an open letter of Leyla Yunus, in which she reported that after she was visited by employees of the Ombudsman's office, the pressure on her strengthened. Alaif Gasanov confirmed the authenticity of the letter.
In her turn, Guseinova filed the above lawsuit in the order of private accusation against Gasanov demanding to bring him to criminal liability under the article of insult.
"It is a blatantly unfair and illegal sentence. I was actually convicted for my status in the social network Facebook, in which there was no abuse," said Gasanov.
However, he stressed that the above court decision should not prevent the continuation of his advocacy practice and participation in defending the rights of Leyla Yunus.
Leyla Yunus is also defended by advocates Fariz Namazly and Elchin Gambarov. Earlier, the advocates Djavad Djavadov and Khalid Bagirov were removed from defending Leyla Yunus.
Full text of the article is available on the Russian page of 24/7 Internet agency 'Caucasian Knot'.
Author: Faik Medzhid Source: CK correspondent