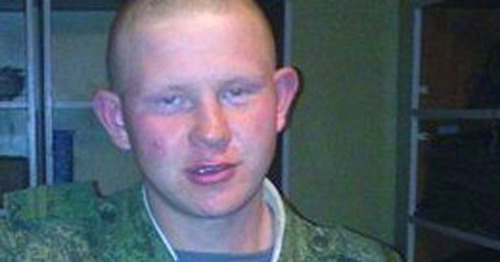 13 January 2015, 14:28
Valery Permyakov pleads guilty of mass murder in Gyumri
Valery Permyakov suspected of the murder of the Avetisyan family in the town of Gyumri is at the 102nd Russian military base in Armenia. He confessed of the mass murder. The Armenian and Russian law enforcement agencies are in talks about which country will investigate the case.
The "Caucasian Knot" has reported that on January 12, six members of the Avetisyan family were killed in Gyumri. A six-month-old baby appeared to be the only one who survived. The child was hospitalized in critical condition.
Valery Permyakov, a regular soldier of the Russian military base deployed in Gyumri, is suspected of the attack. On the same day, he was detained not far from the border village of Bayandur of the Shirak Region.
According to Unan Pogosyan, the Deputy Chief of the Armenian Police, Valery Permyakov said that he left the military base in order to walk around the city and happened to be near the Avetisyan house.
In his testimony, the detainee stated he wanted to drink and entered a house, where the murder took place then.
The young man has explained that he left the military unit because of his reluctance to serve in the army. When members of the Avetisyan family discovered the soldier in their house, he was afraid that they would give him away to the military commanders and shot and killed them.
Full text of the article is available on the Russian page of 24/7 Internet agency 'Caucasian Knot'.
Author: Armine Martirosyan Source: CK correspondent