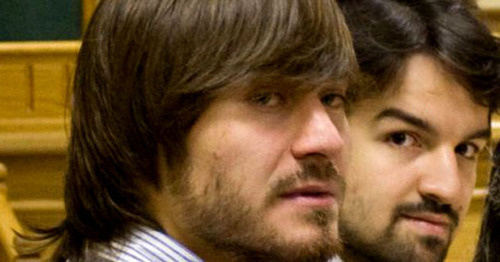 26 June 2015, 15:29
Russia's SC reduces prison term of figurant in Politkovskaya's murder case
The Russia's Supreme Court has dismissed the appeals against the sentence on Anna Politkovskaya's murder case, but excluded the episode of arms transfer from the verdict and decreased the prison term for the convict Djabrail Makhmudov from 14 years to 13 years and 8 months.
The "Caucasian Knot" has reported that Anna Politkovskaya, an observer of the "Novaya Gazeta" newspaper, was shot dead in Moscow on October 7, 2006. The verdict on her murder case was passed on June 9, 2014. Four natives of Chechnya and a Moscow ex-militiaman were convicted. Lom-Ali Gaitukaev, who according to investigators had set up a criminal grouping, and Rustam Makhmudov, who was recognized as the gunman, were sentenced to life-long imprisonment. Other defendants received prison terms from 12 to 20 years. The convicted refused to plead guilty. The consideration of their appeal began on June 25.
Today, the judicial board on criminal cases of the SC changed the verdict of the Moscow City Court (MCC) and excluded from it an episode of firearm transfer; therefore, the SC has reduced the convicts' prison term.
"In the end, the court appoints for Djabrail Makhmudov the final term of 13 years and 8 months of high security regime, for Rustam Makhmudov – life imprisonment, and for Lom-Ali Gaitukaev – life imprisonment," the judge announced the decision. The rest of the MCC's sentence remains unchanged; and the appeals lodged by the defendants and their advocates have been rejected, the "Caucasian Knot" correspondent reports.
Full text of the article is available on the Russian page of 24/7 Internet agency 'Caucasian Knot'.
Author: Yulia Buslavskaya Source: CK correspondent