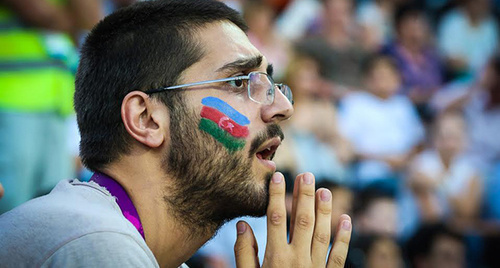 28 June 2015, 18:55
First European Games in Baku are over
At the European Games in Baku, Russia took the first place in the medal standing; and Azerbaijan is the runner-up. Competitions are over; and the closing ceremony took place last Sunday.
The "Caucasian Knot" has reported that the First European Games were held in Baku from June 12 in 20 sports. The competitions were attended by 6000 athletes from 50 countries.
Russian athletes have won a total of 164 medals, including 79 gold, 40 silver and 45 bronze ones; Azerbaijan was the second with 56 medals (21-15-20); and the third place went to the United Kingdom with 47 medals (19-10-18).
The statement of the human rights organization Amnesty International says that Azerbaijani authorities should immediately release all imprisoned critics of the government, if they want the First European Games to leave a positive legacy. The statement was disseminated on the eve of the closing ceremony of the Games, which took place in Baku on June 28.
Patrick Hickey, the President of the European Olympic Committee (EOC), expressed his satisfaction with the competitions in Baku. According to his story, not a single complaint arrived from the sports delegations related to the Games. The following European Games to be held in 2019.
Full text of the article is available on the Russian page of 24/7 Internet agency 'Caucasian Knot'.
Author: Faik Medzhid Source: CK correspondent