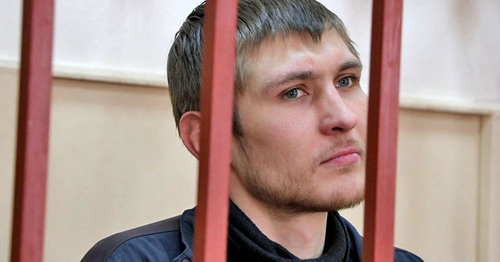 20 May 2016, 18:22
MCC leaves Maxim Panfilov under arrest
The Moscow City Court (MCC) has upheld the arrest of Maxim Panfilov, a resident of the city of Astrakhan, accused of assaulting a policeman during the mass riots in Bolotnaya Square.
The "Caucasian Knot" has reported that Panfilov was arrested on April 7 this year in Astrakhan on suspicion of taking part in the above mass riots on May 6, 2012. He was accused of using violence against an authority and involvement in mass disorders.
The "Bolotnaya case" is a criminal case on the alleged mass riots in Moscow on May 6 2012 during the "March of Millions", which broke out, when protesters' columns moving along Bolshaya Yakimanka Street were approaching the place of the final rally in Bolotnaya Square. According to the HRC "Memorial", as of February 9, 2016, 32 persons were brought to criminal liability under this case.
"The MCC has dismissed our appeal complaint," said the advocate lawyer Sergey Panchenko, adding that on May 25 the results of the forensic psychiatric examination of his client will be announced. It was appointed to define Panfilov's sanity, the TASS reports.
Let us remind you that on April 12, the HRC "Memorial" announced Panfilov to be a political prisoner.
Full text of the article is available on the Russian page of 24/7 Internet agency 'Caucasian Knot'.