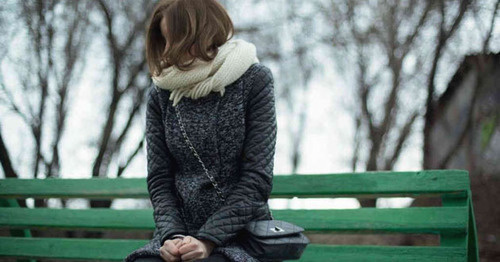 14 July 2016, 14:00
Female activists call on women of Caucasus to join action #YaNeBoyusSkazat
Residents of the regions of Northern and Southern Caucasus should not be afraid to report cases of sexual abuse or harassment. This is stated by female activists and users of social networks, who call on women to join the action #YaNeBoyusSkazat.
The flash mob action was initiated Anastasia Melnichenko, a resident of Ukraine. She is the chair of the board of the Ukrainian public organization "Studena", engaged in activities on gender equality and development of civil society in the country.
The tag # YaNeBoyusSkazat was supported by Ukrainian and Russian users of social networks. During several days, the users wrote thousands of stories of sexual abuse and rape.
Earlier, in Northern Caucasus, abuse of a woman's honour "bore the strongest potential for conflict." This was noted by Naima Neflyasheva, Senior Researcher of the Centre for Civilization and Regional Studies of the Russian Academy of Sciences (RAS). She is the author of the blog "Northern Caucasus through centuries" on the "Caucasian Knot". According to Naima Neflyasheva, an incident associated with abuse of a woman's honour was able to "trigger a blood feud for several centuries and unbalance relations within a whole clan."
Naima Neflyasheva has suggested that women from the regions of Northern Caucasus will be reluctant to participate in the action.
Matanat Azizova, the former leader of the Azerbaijani Women's Crisis Centre, believes that women from Azerbaijan should also take part in the action.
Full text of the article is available on the Russian page of 24/7 Internet agency 'Caucasian Knot'.