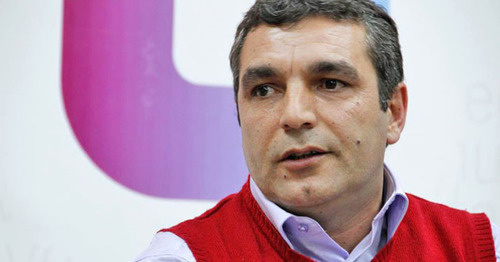 28 July 2016, 16:00
In Baku, activists claim difficulties in referendum campaigning
In Azerbaijan, the authorities have approved the schedule of activities for the referendum on introduction of amendments in the Constitution of the country. Civil society activists believe that two months are insufficient for campaign held by those who do not agree with the amendments.
The "Caucasian Knot" has reported that on July 26, President Ilham Aliev signed a decree to hold a referendum on September 26.
Groups for referendum campaigning may be established already on July 26. The groups may be engaged in agitation in favour of the proposed amendments to the Constitution or against them.
The campaign groups can be established in two forms: for activities across the country or in specific regions. The whole process, including the submission of documents for registration of campaign groups, is to be completed on August 22.
Without a nationwide campaign group, the possibility of opponents of the amendments will be severely limited, believes Akif Gurbanov, the leader of the NGO "Institute for Democratic Initiatives" (IDN).
According to Anar Mamedli, the chairman of the Centre for Election Monitoring and Democracy Training (CEMDT), the opposition does not have administrative resources. Besides, the financial and media resources of the opposition are extremely limited.
"I doubt that any opposition party alone can collect 40,000 signatures for registration of a group for campaigning across the country," Anar Mamedli said.
Full text of the article is available on the Russian page of 24/7 Internet agency 'Caucasian Knot'.
Author: Faik Medzhid Source: CK correspondent