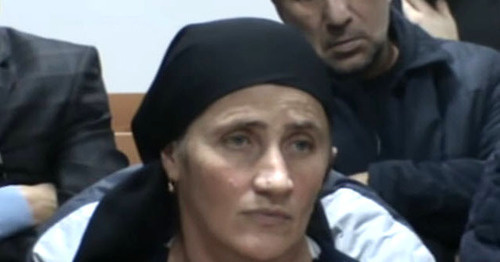 17 November 2016, 01:25
Key evidence in Zhalaudi Geriev's case treated as falsified
According to advocate Alaudi Musaev, the Chechen Supreme Court (SC) has made an unjustified decision to postpone to November 22 the hearing in the case against Zhalaudi Geriev, a "Caucasian Knot" correspondent.
On November 16, Judge Gorbovtsov "tried to carry out a kind of pre-investigation" to find out where Nadezhda Ermolaeva "got a letter, stating that he claimed the position of the Deputy Chairman of the SC," said Alaudi Musaev.
Meanwhile, the Judge found that necessary to consider the request of the public prosecutor, who insisted on the postponement of the trial.
However, at the hearing held on November 16, advocate Djabrail Abubakarov claimed falsification of the key evidence the package, which allegedly contained drugs. According to the advocate, the package sent for the forensic examination was not the package, which was specified at the police protocol.
Full text of the article is available on the Russian page of 24/7 Internet agency 'Caucasian Knot'.
Author: Patimat Makhmudova Source: CK correspondent