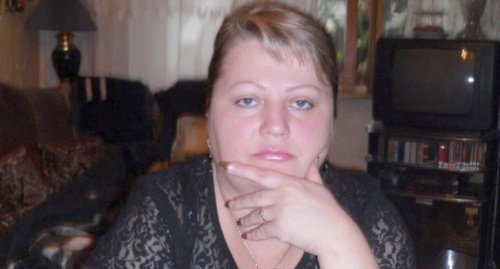 06 December 2016, 22:36
"Team 29": within four years, ten people in Kuban were convicted for treason
The verdict of seven years in colony, passed to Oksana Sevastidi, a resident of Sochi, for sending an SMS message saying that she was an eyewitness of transporting military equipment to Abkhazia, has become in Kuban (the Krasnodar Territory) at least tenth conviction for treason and espionage, said the "Team 29", an association of lawyers and journalists.
Today, the "Team 29" has published a detailed material about the Sevastidi's case and other sentences, passed in the Krasnodar Territory for treason and espionage. According to the association, in 2013-2016, there were at least ten such cases.
The case of Oksana Sevastidi was considered by Judge Vladimir Kobzev – the one, who convicted Ekaterina Kharebava under similar charges. In both cases, the investigative actions were held at the background of pressure on the defendants and falsifications, the "Team 29" notes.
The Team has to state that much less is known about other sentences for espionage and treason passed in the Krasnodar Territory, namely, about the cases of G. Pataraya, G. Khurtsilava, Levan Latariya, the man named Kesyan, as well as about "Kharebava's neighbours in custody" – Marina Djandjgava, Inga Tutisani and Manana Kapanadze.
Full text of the article is available on the Russian page of 24/7 Internet agency 'Caucasian Knot'.