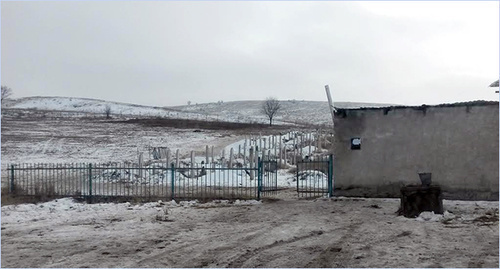 05 January 2017, 06:50
Lawyers criticize investigation into deaths of victims of First Chechen War
According to lawyers interviewed by the "Caucasian Knot", remains of victims of the Chechen war of 1994-1996 were given out to relatives after the expiry of criminal liability for persons involved in their deaths and proved the ineffectiveness of the investigation.
The "Caucasian Knot" has reported that on December 31, the remains of 109 people, presumably killed during the first military campaign in the territory of Chechnya, were transported from Rostov to the republic. The remains of the victims were buried in two mass graves at the cemetery opened several years ago between the villages of Elevator and Pobedinskoe of the Grozny District of the Chechen Republic.
The fact of giving out of human remains after so many years have passed can prove the failure of investigation. This opinion was voiced by Nadezhda Ermolaeva, an expert on international law, a legal adviser of the programme "The Right to Asylum" of the Human Rights Institute.
"The European Court of Human Rights (ECtHR) has found violations in more than 200 complaints about disappearances of people. The Russian Federation has found no violation in any of the above cases. The authorities argued that the kidnappings had been committed by militants and that the federal forces had not been involved in the disappearances. When it comes to effectiveness, it comes to a dead end. No search actions ever took place," Nadezhda Ermolaeva told the "Caucasian Knot" correspondent.
The story with giving out of bodies has excited the Chechen society, reports a Chechen businessman who preferred to remain anonymous.
"Why no words of compassion and no promise to search for all the disappeared people are voiced? This is an expression of cynicism of the authorities, who ordered to silence people on the spot," the man told the "Caucasian Knot" correspondent.
Full text of the article is available on the Russian page of 24/7 Internet agency 'Caucasian Knot'.
Author: Magomed Tuayev Source: CK correspondent