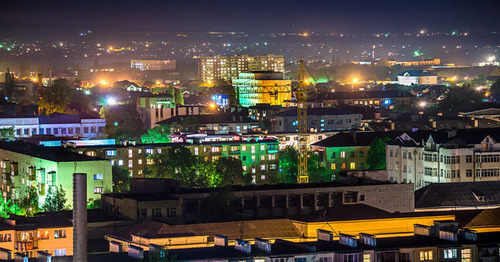 13 March 2017, 16:49
Activist reports threats for organizing LGBT march in Nalchik
Immediately after lodging a notification about a march in support of the rights of the LGBT community in Nalchik, initiators began receiving threats of murder, said Vladimir Klimov, one of the activists.
The "Caucasian Knot" has reported that activists submitted notifications about the actions to be held within the All-Russian LGBT campaign in a number of cities of Southern Russia, including Nalchik, Stavropol and Maikop. The action in Nalchik was planned for 300 people. The republic's authorities refused to coordinate the action, saying that it "contradicts the traditional family values of residents of the region."
"As soon as the application lodged in Nalchik appeared on the Internet, activists began receiving threats, which arrived by means of WhatsApp, SMS, VK and e-mail... As to personally myself, they promised to kill me, cut off my head, rape my family, and gave my home address," said Mr Klimov.
According to his story, now the organizers are "bringing together all the facts" to apply to the prosecutor's office.
An employee of the legal division of the Department for Interacting with Civil Society Institutions of Kabardino-Balkaria assured the "Caucasian Knot" correspondent that any leakage of activists' personal data is out of question.
Full text of the article is available on the Russian page of 24/7 Internet agency 'Caucasian Knot'.
Source: CK correspondent