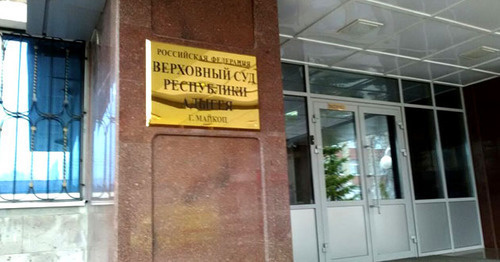 17 May 2017, 18:28
"EcoWatch" achieves cancellation of fines at Adygea's SC
The Supreme Court (SC) of Adygea has stopped the cases about the absence of the label of a "foreign agent" on press releases of the "Ecological Watch for Northern Caucasus" (EcoWatch) and cancelled the fines earlier imposed on the organization, said Andrei Rudomakha, the coordinator.
Mr Rudomakha has reminded that a judge of the Maikop City Court had fined the "EcoWatch" and its leader based on the administrative protocols, drawn up by the "Roskomnadzor" branch for the Southern Federal District (SFD).
However, Vera Meister, a judge of the SC, has cancelled these judgements, because there were no crime attributes in the activities of the organization.
Andrei Rudomakha treats the SC's decision as "an unconditional victory, because there were many violations in the case." He noted that the legal support to "EcoWatch" was provided by the NGO "Lawyers' Club".
Full text of the article is available on the Russian page of 24/7 Internet agency 'Caucasian Knot'.
Author: Anna Gritsevich Source: CK correspondent