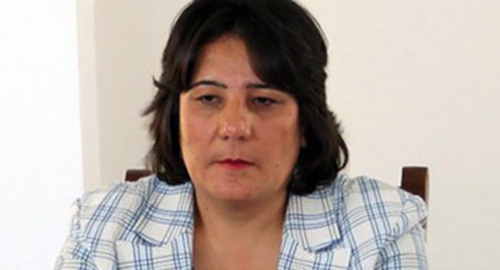 01 June 2017, 12:40
Court dismisses motion for release of Gezyal Bairamly
The Sabail District Court of Baku has dismissed the motion for changing the pre-trial restriction measure to Gezyal Bairamly, the deputy chair of the Popular Front Party of Azerbaijan (PFPA), who was arrested for three months. The defence intends to appeal against the Court's decision.
The "Caucasian Knot" has reported that on May 25, Gezyal Bairamly was detained when she was returning from Georgia. According to the State Border Service (SBS) of Azerbaijan, undeclared 12,000 US dollars were seized from Gezyal Bairamly and a criminal case was instituted against her under the article on smuggling.
Gezyal Bairamly herself has rejected the accusations and called them politically motivated.
"We have said that Gezyal Bairamly will not hide from investigators, since she is a public figure and values her reputation," noted advocate Zibaida Sadygova.
According to her, the activist's defence guaranteed that Gezyal Bairamly would visit investigators any time when summoned.
However, according to the advocate, an official from the Investigating Department of the Azerbaijani SBS spoke against the release of Gezyal Bairamly and the Court dismissed the motion.
Earlier, Gezyal Bairamly had already been subjected to arrest and interrogations. She has also complained about threats voiced against her.
Full text of the article is available on the Russian page of 24/7 Internet agency 'Caucasian Knot'.
Author: Faik Medzhid Source: CK correspondent