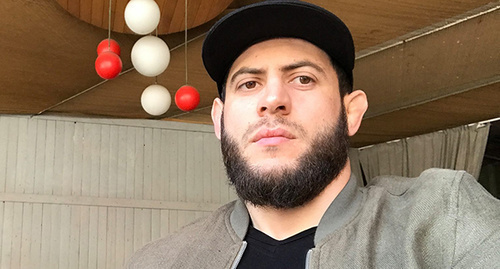 09 June 2017, 13:08
Murad Amriev handed over to Chechen police
Athlete Murad Amriev, who claimed being tortured in Chechnya, was handed over to Chechen policemen, the "Interfax" reports with reference to a source from the law enforcement agencies of the Central Federal District.
"Murad Amriev was handed over to the police officers of Chechnya," reported the source as quoted by the "Interfax" today at 12:54 a.m. Moscow time.
The "Caucasian Knot" has reported that in the evening of June 8, Murad Amriev, the world champion in MMA, detained in Belarus, since he was wanted on suspicion of using a forged document, was handed over to Russian border guards and FSB agents. This morning, the newspaper "Novaya Gazeta" has reported that Chechen law enforcers attempted to return Murad Amriev to the republic. Murad Amriev himself has stated that he wants to get political asylum in Belarus.
Full text of the article is available on the Russian page of 24/7 Internet agency 'Caucasian Knot'.