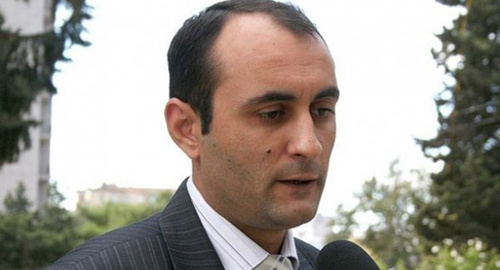 14 June 2017, 18:54
Azerbaijani journalist Fikret Faramazoglu sentenced to seven years in prison
In Baku, the court has found journalist Fikret Faramazoglu guilty of extortion. He was sentenced to seven years of imprisonment with the prohibition to be engaged in journalistic activities for two years after his release. He himself claimed being tortured after his arrest. His defence intends to appeal against the verdict.
The "Caucasian Knot" has reported that in July 2016, Fikret Faramazoglu, the editor-in-chief of the website "Jam.az", was arrested on the charge of extorting money from a restaurant owner for refusing to write critical material about the restaurant. According to investigators, the journalist was detained while receiving a bribe.
"Fikret Faramazoglu has said that he highlighted negative phenomena in the police activities, and the case against him was instituted with aim of revenge," said advocate Elchin Sadygov.
The Azerbaijani Media Rights Institute (MRI) has included Fikret Faramazoglu in the list of 12 journalists and bloggers who suffered for realization of the right to freedom of expression.
"The verdict is very tough. The court has not taken into account the fact that the journalist takes care of his two minor children. His wife is a native of Iran, she does not have relatives in Azerbaijan, and she faces difficulties in raising the children," Elchin Sadygov has added.
After the Fikret Faramazoglu's arrest, the website "Jam.az" (JAM stands for the Centre for Journalistic Investigations) has suspended its activities. "The website was engaged in identification of the agencies illegally operating in the service sector and affected the interests of those who 'protected' them," said Ogtai Gyulyalyev, the leader of the Public Alliance "Azerbaijan without Political Prisoners".
Full text of the article is available on the Russian page of 24/7 Internet agency 'Caucasian Knot'.
Author: Faik Medzhid Source: CK correspondent