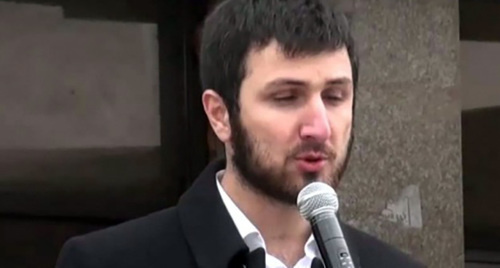 03 July 2017, 10:37
Khiramagomed Magomedov sentenced to nine years in prison
The North-Caucasian District Military Court has found Khiramagomed Magomedov, a Dagestani public activist, guilty and sentenced him to imprisonment in a high-security penal colony.
The "Caucasian Knot" has reported that in his final speech, Khiramagomed Magomedov, one of the leaders of the public organization "Union of the Just", declared his innocence, but did not ask for an acquittal.
In January 2014, it became known that Khiramagomed (Muhammad) Magomedov was suspected of involvement in an extremist organization. A criminal case was instituted against him for his participation in the conference "Problems of Islam in Russia" held in Moscow in 2012. On May 23, 2015, Khiramagomed Magomedov was detained in Makhachkala and charged with illegal manufacture and storage of weapons. Friends of Khiramagomed Magomedov associate the criminal proceedings against him with his public activities.
Full text of the article is available on the Russian page of 24/7 Internet agency 'Caucasian Knot'.
Author: Konstantin Volgin Source: CK correspondent