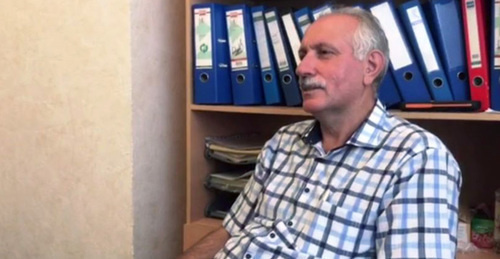 25 August 2017, 14:20
Mekhman Aliev charged under three articles of Azerbaijani Criminal Code
In Baku, Mekhman Aliev, the director of the news agency "Turan", has been formally charged, including of illegal entrepreneurship. Mekhman Aliev has been sent to court for pronouncement of a pre-trial restriction measure, reported advocate Fuad Agaev.
The "Caucasian Knot" has reported that on August 16, inspectors from the Azerbaijani Ministry of Taxes started an audit at the office of the independent news agency "Turan". On August 24, Mekhman Aliev was detained in the case of abuse of power and tax evasion.
Two hours before his detention, Mekhman Aliev gave an interview to the "Caucasian Knot", in which he stated that the news agency "Turan" could suspend its activities because of pressure from the authorities and tax claims were initiated by officials on the eve of the elections.
Mekhman Aliev is charged with crimes under Articles "tax evasion", "abuse of power" and "illegal entrepreneurship with a large-scale income," reported advocate Fuad Agaev.
He has called the charges unfounded and far-fetched.
Let us remind you that today, the team of the news agency "Turan" reported on suspension of activities since September 1. The journalists intend to support the activities of the news agency on their own.
Full text of the article is available on the Russian page of 24/7 Internet agency 'Caucasian Knot'.
Author: Faik Medjid Source: CK correspondent