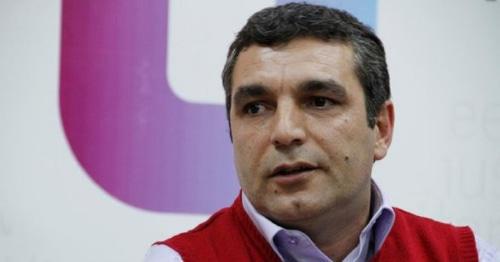 29 August 2017, 06:41
Criminal case against Natiq Jafarli closed
In Azerbaijan, the criminal case instituted against Natiq Jafarli, the executive secretary of the movement "Republican Alternative" (ReAl), has been closed.
The "Caucasian Knot" has reported that on August 12, 2016, Natiq Jafarli was arrested on charge of illegal entrepreneurship. Then on September 9, the pre-trial restriction measure against him was changed. The activist was released, and he signed a recognizance not to leave.
It was Natiq Jafarli himself who reported the termination of the criminal case against him.
"The main claim against me was in non-registration of grants at the Ministry of Justice (MoJ). However, my advocates proved that the law on registration of grants by individuals had been adopted in late 2014, while the charges against me concerned a period of time before the adoption of the above law," stated Natiq Jafarli as quoted by the "Turan" on August 28.
"I consider the decision to be fair. Recently, Azerbaijan has been criticized by the international agencies, and that fact has also played an important role in making the above decision," Natiq Jafarli said.
Full text of the article is available on the Russian page of 24/7 Internet agency 'Caucasian Knot'.