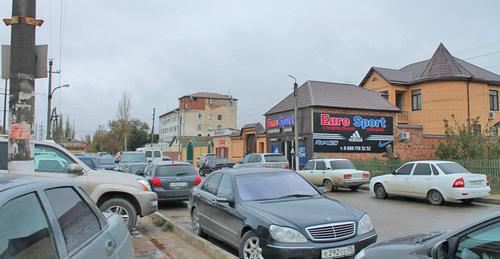 29 August 2017, 18:04
Suspected attacker on law enforcers in Kaspiysk detained
A resident of Kaspiysk has been detained on suspicion of involvement in an attack on law enforcers at a gas station, during which one staff member of the Ministry of Internal Affairs (MIA) was killed and another was wounded.
The "Caucasian Knot" has reported that on August 28, policemen were attacked at a gas station in Kaspiysk. According to investigators, the attackers inflicted stab wounds to the law enforcers. One MIA's officer was killed, another was wounded, and two attackers were killed.
The terrorist organization "Islamic State" (IS) banned in Russia claimed responsibility for the attack on the policemen in Kaspiysk, reported the NGO SITE Intelligence Group.
According to the Investigating Department for Dagestan of the Investigating Committee of the Russian Federation (ICRF), law enforcers detained a man suspected of involvement in the attack on the policemen committed at one of the gas stations in Kaspiysk on August 28.
"A 21-year-old resident of the city of Kaspiysk was detained on suspicion of committing the crime," reports the message posted on the website of the ICRF's Investigating Department for Dagestan.
Full text of the article is available on the Russian page of 24/7 Internet agency 'Caucasian Knot'.