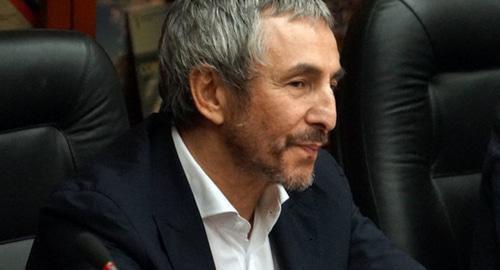 30 August 2017, 12:03
Umar Djabrailov detained after shooting in Moscow hotel
At a Moscow hotel, the police arrested Umar Djabrailov, a businessman and a former senator from Chechnya. This has been reported today by a source from the law enforcement agencies.
In 2000, businessman Umar Djabrailov participated in the presidential election in Russia, and following the results, he took the last, 11th place, with 0.08% of the votes. In 2004-2009, Umar Djabrailov was a representative of Chechnya in the Federation Council.
A source from the law enforcement agencies confirmed the information about the Umar Djabrailov's detention, the RBC reports.
An anonymous Telegram channel Mash reports that Umar Djabrailov opened fire at the ceiling of the hotel room from his pistol, since the food ordered by him to the hotel room was delivered by a hotel cleaner and not by a waiter, the "Kommersant" reports.
"No one was injured as a result of the incident. On the fact, a criminal case has been instituted under Article of hooliganism," states the report posted today on the website of the Chief Department for Moscow of the Ministry of Internal Affairs (MIA).
Full text of the article is available on the Russian page of 24/7 Internet agency 'Caucasian Knot'.