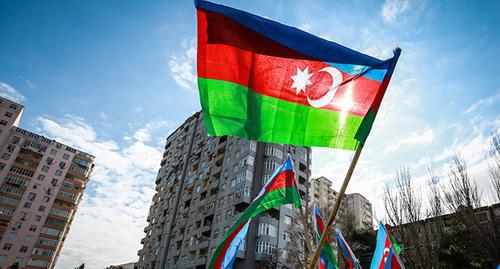 23 September 2017, 11:34
Baku: opposition claims detention of six activists before rally
The four participants of the preparation for the rally of the National Council of Democratic Forces (NCDF), who disappeared on September 22, were detained, the NCDF believes. Oppositionists have also associated the arrest of Akhsan Nuruzade, a member of the "Muslim Unity", and the supposed detention of Bakhruz Guliev, a religious activist, with the rally scheduled for today.
The rally is organized in the context of information about the bribing by the Azerbaijani ruling elite of lobbyists in Europe, Ali Kerimli, a member of the NCDF's coordinating centre and the leader of the Popular Front Party of Azerbaijan (PFPA), told the "Caucasian Knot" correspondent.
"At the rally, we'll demand explanations from the authorities; and from the General Prosecutor's Office (GPO) – to start an inquiry," he said.
The activists Bakhruz Gasanli, Sagif Gurbanov, Ilham Gusein and Emil Salimov, who disappeared on September 22, were engaged in preparing the rally, the organizers report.
Akhsan Nuruzade was detained back on September 19. He left home for a shop and never returned, said Yalchin Imanov, an advocate. According to his story, on September 22, Nuruzade's family received a call from a person, who presented himself as an advocate and said that the Narimanov District Court of Baku had sentenced Akhsan to 10 days of arrest for "foul language at the MIA building and ignoring policemen's remarks."
Yalchin Imanov also reported the recent detention of another religious activist, Bakhruz Guliev. On September 22, several people in civilian clothes, made a search of Guliev's home without any justification of her actions.
Full text of the article is available on the Russian page of 24/7 Internet agency 'Caucasian Knot'.
Author: Faik Medjid Source: CK correspondent