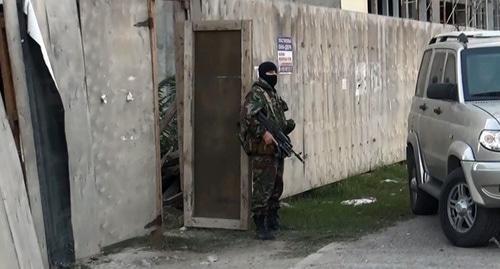 23 October 2017, 10:55
On October 16-22, four people fell victim to armed conflict in Northern Caucasus
During the week from October 16 to October 22, 2017, four persons suffered in the armed conflict in Northern Caucasus; one of them was killed and three were wounded. These are the results of the calculations run by the "Caucasian Knot" based on its own materials and information from other open sources.
The casualty was an alleged member of the armed underground in Ingushetia.
Attacks on law enforcers
On October 19, in the village of Yandare, Nazran District of Ingushetia, at the post of the traffic police (known as GIBDD), a driver directed his car into one policeman, and wounded two others with a knife. The policemen used their service firearms against the attacker, and he died on the spot. All the policemen were hospitalized. The attacker was identified as Magomed Akhmedovich Miziev, born in 1997, a resident of Karabulak.
Detentions
On October 18, it became known that five residents of Chechnya were detained by officers of the Chief Department to Combat Extremism (known as GUPE) of the Ministry of Internal Affairs (MIA) of Russia jointly with the Chechen MIA, the Border Guard Directorate for Chechnya of the Russian FSB and the Chechen FSB Department. According to a Chechen law enforcement source, they found an underground shop for making firearms. They found and confiscated 20 Makarov pistols with attachments for noiseless and flameless shooting, over 400 cartridges for pistols of various calibres, as well as a large number of parts intended for making and re-making weapons. All detainees are placed in the temporary detention facility (known as IVS), and investigators work with them.