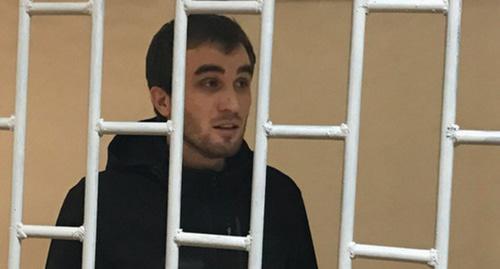 05 December 2017, 03:00
Russia's SC not to consider complaint to Geriev's verdict
The Supreme Court (SC) of Russia has refused to send the complaint of Zhalaudi Geriev, a "Caucasian Knot" correspondent, against the verdict in his case on illegal drug dealing, to the cassation.
The "Caucasian Knot" has reported that the Zhalaudi Geriev's defence sent two cassation appeals to the Russian SC with a request to eliminate the violations committed by the Chechen courts and return the case to the first instance court for consideration. However, on July 31, a judge of the Russian SC refused to consider those complaints at the cassation instance.
On October 10, Geriev's advocates addressed a complaint to Vyacheslav Lebedev, the chairman of the Supreme Court of Russia, with a request to cancel the decision of the SC's judge of July 31, 2017.
The complaint was rejected by the SC on December 1, says the SC's website.
Geriev's defence has not been informed yet about the SC's decision on the complaint, Alaudi Musaev, an advocate, told the "Caucasian Knot" correspondent on December 4.
According to Nadezhda Ermolaeva, another Geriev's advocate, the defence intends to appeal against the SC's decision in the supervision order.
She has added there is no deadline for filing a supervisory complaint.
Let us remind you that on June 25, Geriev's defence sent a complaint on the journalist's case to the European Court of Human Rights (ECtHR). The Human Rights Centre (HRC) "Memorial" has announced Zhalaudi Geriev to be a political prisoner.
Geriev himself continues serving his sentence at the Chernokozovo general-security colony; he has no complaints about his custody conditions, his advocate, Zhabrail Abubakarov, told the "Caucasian Knot".
Full text of the article is available on the Russian page of 24/7 Internet agency 'Caucasian Knot'.
Author: Magomed Tuayev Source: CK correspondent