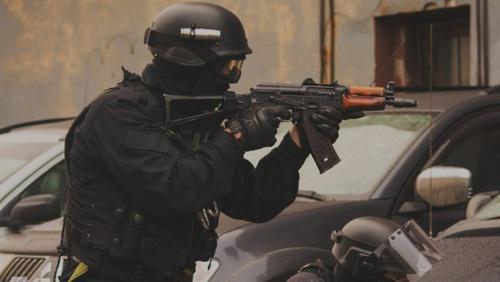 11 December 2017, 00:38
On December 4-10, 2017, three persons fell victim to armed conflict in Northern Caucasus
During the week of December 4-10, 2017, at least three persons were killed in the armed conflict in Northern Caucasus. These are the results of the calculations run by the "Caucasian Knot" based on its own materials and information from other open sources.
All three deceased persons were suspected members of the armed underground killed in a special operation conducted in the Stavropol Territory.
Special and counterterrorist operations
On December 8, up to 150 law enforcers cordoned off the mosque in the Belorechensky village in Kislovodsk. They explained their actions by operational-and-search activities to detect suspects involved in criminal activities. According to eyewitnesses, the law enforcers checked documents from those people who came to a Friday prayer. No one was detained.
On December 9, the counterterrorist operation (CTO) legal regime was introduced in the centre of Stavropol. Three militants were cordoned off in a house, and tenants of neighbouring houses were evacuated. Armed people were offered to surrender, but they tried to break through the police cordon. An explosion occurred in the house during a shootout with the law enforcers. Two suspects were killed by the law enforcers, and another one was killed in the explosion. The militants are identified as I. G. Amurbekov, A. V. Djamaldinov and M. V. Galitsa, natives of Dagestan, Chechnya and the Stavropol Territory.
Detentions
On December 5, Azamat Aliev, a resident of Makhachkala, left for his work, and in the afternoon, his father Ruslan Aliev got an SMS-message from his son's mobile phone stating that he was taken to the police station and a grenade was planted to him there. Azamat Aliev was not included in the police prevention registration list and he had no problems with the law enforcement bodies. Besides, he was not a practicing Muslim.
On December 9, in Karachay-Cherkessia, on the outskirts of the Kardonikskoi village in the Zelenchuk District, policemen stopped a 44-year-old man to check his ID. An AK-74 submachine gun suitable for shooting was found in a man's bag. It turned out that the detainee had earlier criminal record for robbery.
Kidnappings
At night on November 22, at least seven Grozny residents were kidnapped. At least two of them were taken away from their houses by law enforcers at night. The names of six detainees are reported. They are Zelimkhan Dikaev, cancer surgeon Alkhazur, whose surname is presumably Suleimanov, Khusein Akhmatov, Shadid Shadaev and Magomed and Zeindi, two men of about 32-35 years old.