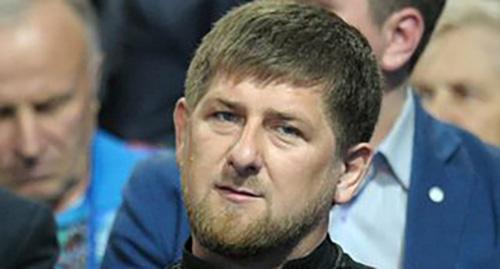 22 December 2017, 10:18
US sanctions strengthen Ramzan Kadyrov's loyalty to Kremlin
The inclusion of the Chechen leader in the Magnitsky List will not inflict any damage if Ramzan Kadyrov is not going to visit the United States. Meanwhile, Russian politicians use their inclusion in the sanctions list as an indicator of their loyalty to the Kremlin. This opinion was voiced by the experts questioned by the "Caucasian Knot".
The "Caucasian Knot" has reported that the US Ministry of Finance included five citizens of Russia, including the leader of Chechnya, into the Magnitsky List of sanctions. US authorities treat Ramzan Kadyrov "responsible for extrajudicial executions, acts of torture and other serious human rights violations".
"If Ramzan Kadyrov has no interests in the US, no business projects, and no need to go there, then his inclusion in the sanctions list will not have much importance for him," noted Yuri Rogulev, Director of the Franklin D. Roosevelt Foundation for United States Studies at the Moscow State University (MSU).
Americanist Ivan Timofeev, the programme director for the Valdai Club and the Russian Council for International Affairs, has noted that "some natives of Chechnya were earlier included in the Magnitsky List."
Meanwhile, he noted that "some politicians use their inclusion in the sanctions list as an indicator of their importance for Russia and loyalty to its leaders."
"You can even imagine that the inclusion in the Magnitsky List is perceived as a bonus. You see, a politician is in demand and loyal that even the US noted that fact," Ivan Timofeev has summarized.
In the evening on December 20, Ramzan Kadyrov himself reacted to his inclusion in the sanctions list by stating that "Chechnya enjoys peace and stability." He wrote about that on his page in Instagram.
Full text of the article is available on the Russian page of 24/7 Internet agency 'Caucasian Knot'.
Source: CK correspondent