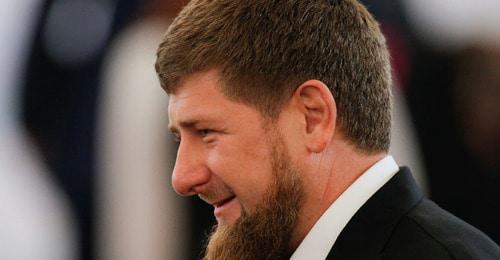 25 December 2017, 19:38
Kadyrov and Chechen officials announce transition to Mylistory social network
More than 30,000 people have created their pages in the Mylistory social network after Ramzan Kadyrov got registered there, when his accounts in Facebook and Instagram were blocked, the press service of the government of Chechnya has reported. State Duma MPs and "Roskomnadzor" have demanded to explain the blocking of Kadyrov's accounts.
The "Caucasian Knot" has reported that on December 20 the United States added Ramzan Kadyrov to the "Magnitsky" sanctions list, calling him responsible for extrajudicial executions, torture and other human rights violations committed in Chechnya.
The pages in Instagram and Facebook were blocked at the demand of US authorities, Kadyrov and his entourage believe.
"Dear friends, I've created my personal account kadyrov_95 in the Mylistory. Now, all the important news with photos and videos will be posted in this application. The access thereto for employees of the US State Department is only with the approval of the Russian Ministry of Foreign Affairs and the leadership of Chechnya," Kadyrov wrote on the Telegram.
After the blocking of Kadyrov's page in the Instagram, Magomed Daudov, Speaker of the Chechen Parliament announced boycott of this social network. His initiative was supported by Chechen MPs.
The Ministry of Internal Affairs (MIA) and the Prosecutor's Office of Chechnya have also created their accounts in the Mylistory.
Full text of the article is available on the Russian page of 24/7 Internet agency 'Caucasian Knot'.