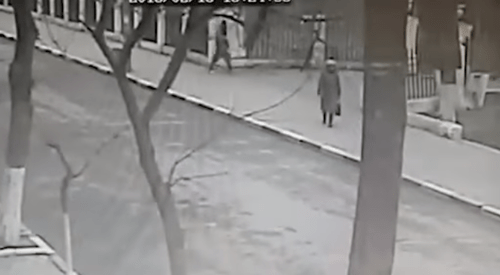 18 February 2018, 21:32
Sources treat Kizlyar shooter as IS member
The man who shelled people in Kizlyar was a member of the "sleeping unit" of the "Islamic State" IS), a terrorist organization banned in Russia by the court, sources have stated.
The "Caucasian Knot" has reported that five people were killed during the "Maslenitsa" (Shrovetide) celebrations in Kizlyar, including the shooter. According to investigators, he was a 23-year-old local resident.
The shooter was a resident of the village of Kidero of the Tsuntin District of Dagestan, the republic's government and the Ministry of Internal Affairs (MIA) have reported.
"He had dated his crime, the shooting, to the Christian holiday," the police said.
The Kizlyar shootout occurred against the background of general reduction of armed incidents in Dagestan. In 2017, as compared with 2016, the number thereof decreased by 62.5%, while the number of victims dropped by 70%. These are the calculations of the "Caucasian Knot", based on the data of its own correspondents and information from open sources.
Father Pavel, the Rector of the Saint George the Victorious Church, said that the shooter with a beard was running to the church shouting "Allah Akbar", the RBC reports.
The Dagestani Muftiate has called the gunman a Wahhabi. "Wahhabis, who hide behind pseudo-Islam, have nothing to do with the Islam," the Muftiate's website reports.
Patriarch Kirill of Moscow and All Russia has treated the incident as a provocation aimed at "provoking a confrontation of Orthodox believers and Muslims in the Caucasus," the "Interfax" reports.
Full text of the article is available on the Russian page of 24/7 Internet agency 'Caucasian Knot'.