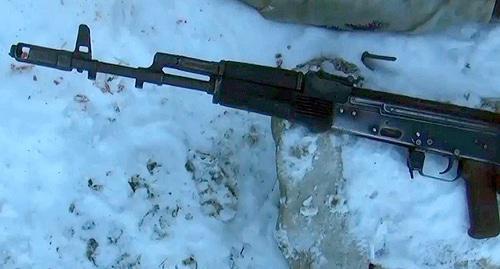 19 February 2018, 08:14
On February 12-18, eight persons perished in armed conflict in Northern Caucasus
During the week of February 12-18, 2018, eight people were killed and at least four others were wounded in the armed conflict in Northern Caucasus. These are the results of the calculations run by the "Caucasian Knot" based on its own materials and information from other open sources.
Among those dead there are five civilians, one law enforcer and two alleged members of the armed underground.
Special and counterterrorist operations
On February 15, the Untsukul District of Dagestan was put under counterterrorist operation (CTO) regime. In the gorge near the village of Kharachi, law enforcers blocked an armed man. In response to an offer to surrender, he opened fire and was killed in the shootout; one of special troop fighters was also killed. There are also wounded ones among the latter; the civilian population has not suffered. The CTO regime was cancelled later on the same day.
Attacks on civilians
On February 18, over a thousand people celebrated the "Maslenitsa" (Shrovetide) in the city of Kizlyar, when a 23-year-old local man opened fire, killing five and wounding three persons. At the attempt to detain him, the attacker wounded two law enforcers and was shot dead. According to law enforcement sources, the shooter was a resident of the village of Kidero, Tsuntin District of Dagestan. Law enforcers said that he was a member of the "sleeping unit" of the "Islamic State" (IS), a terrorist organization banned in Russia by the court.