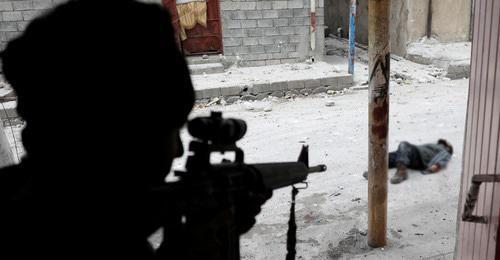 19 February 2018, 18:21
Political analysts doubt close links of Kizlyar gunman with IS
The shooter at believers at the Kizlyar church was a "lone wolf", not directly linked with the "Islamic State" (IS), a terrorist organization banned in Russia, which has claimed responsibility for the attack, assert the experts interviewed by the "Caucasian Knot". Earlier, the IS reported the attack of its supporters on law enforcers only.
Khalil Khalilov, the Kizlyar killer, unlikely had any organizational and financial links with the IS, but shares the viewpoints of this organization, said Akhmet Yarlykapov, a senior researcher at the Centre for Ethno-Political Studies of the Institute of Ethnology and Anthropology of the Russian Academy of Sciences (RAS).
In his opinion, "it is difficult to confirm the existence of IS units in Dagestan, because those who supported the organization, left several years ago."
Mr Yarlykapov has noted that for the first time the attacker claimed revenge for Muslims' sufferings in Syria.
According to Andrei Serenko, a political analyst, terrorists have treated the Kizlyar attack as a sort of rehabilitation for the failed terror acts in Russia.
The IS could try to play the national and inter-confessional card, when Dagestan "is living through a very special period of its history," Ekaterina Sokiryanskaya, Director of the Centre for Conflict Analysis and Prevention, wrote on the Facebook.
After the August 2017 attack on policemen at the fuelling station in Kaspiysk, experts noted that IS militants moved to individual (solo) terror acts, which require minimum organizational efforts and funds.
Author: Gor Alexanyan Source: CK correspondent