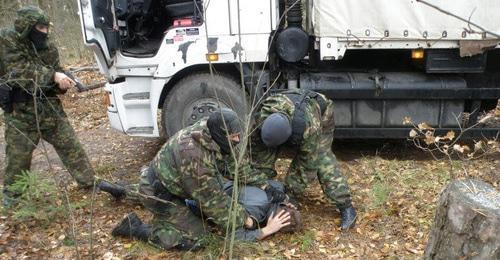 17 April 2018, 14:00
In Southern Russia, IS unit leader commits suicide bombing
In the Rostov Region, one person was killed and three others were detained during a special operation against members of the terrorist organization "Islamic State" (IS) banned in Russia, the FSB reports.
As a result of the special operation, law enforcers detained three men suspected of plotting a terror act in the Rostov Region. Weapons, ammunition and a bomb were seized from the suspects' places. According to law enforcers, during the detention, the leader of the militant unit committed a suicide bombing.
The "Caucasian Knot" has reported that on April 10, FSB Director Alexander Bortnikov announced that in the first quarter of 2018, the FSB prevented six terror acts in Russia, including at a polling station in Ingushetia on the day of the presidential election.
Full text of the article is available on the Russian page of 24/7 Internet agency 'Caucasian Knot'.