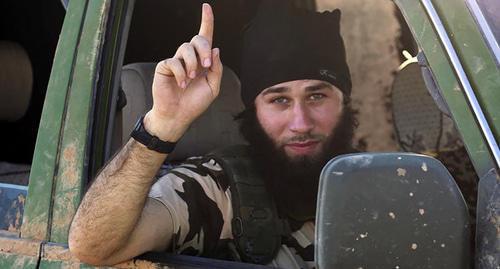 03 May 2018, 10:21
IS claims responsibility for an attack on law enforcers in Stavropol Territory
The terrorist organization "Islamic State" (IS) banned in Russia claimed responsibility for a man's attack on policemen in the Stavropol Territory. This was reported by the NGO "SITE Intelligence Group" with reference to the agency "Amaq" affiliated with the IS.
The "Caucasian Knot" has reported that on May 1, investigators reported that in Neftekumsk, a man attacked a policeman and tried to escape. Later, during his detention, he stabbed one of the policemen with a knife and was shot dead.
According to a source from the Antiterrorist Commission of the Stavropol Territory, the policemen could be attacked by 21-year-old Ramil Shabakaev, sentenced for an attempt to join the IS and released in April, the edition "Victory26" reports.
Let us remind you that in 2017, the IS claimed responsibility for five attacks in Southern Russia and for four attacks in other regions of the country, in particular, in Astrakhan, the Volgograd Region, and Saint Petersburg.