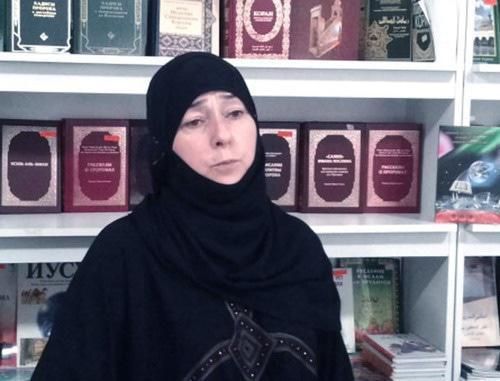 03 July 2018, 23:32
Zarema Bagavutdinova released
Zarema Bagavutdinova, a staff member of the Dagestani organization "Pravozaschita" (Advocacy), was released from the penal colony, where she had completely served five years of her imprisonment, with a delay of six hours.
The "Caucasian Knot" has reported that in May 2014, Zarema Bagavutdinova was sentenced to five years of imprisonment in a high-security penal colony on the charge of aiding and abetting terrorism.
The rights defender was to be released this morning. However, in the afternon she was still kept in the Samara IK-28 (penal colony) with reference to "inability of signing the release documents in the absence of the penal colony chief."
According to public prosecutors, in November 2011, the rights defender enlisted a native of Dagestan to participate in the armed underground. At the trial, witnesses testified in favour of Zarema Bagavutdinova, and she herself rejected the version voiced by investigators. The Human Rights Centre (HRC) "Memorial" recognized Zarema Bagavutdinova as a political prisoner.
Zarema Bagavutdinova left the penal colony and met her advocate, reports the HRC "Memorial" with reference to Burliyat, a sister of the rights defender.
This article was originally published on the Russian page of 24/7 Internet agency 'Caucasian Knot' on July 3, 2018 at 05:18 pm MSK. To access the full text of the article, click here.