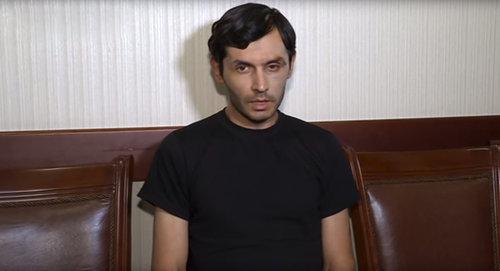 11 July 2018, 14:11
Suspects of killing Azerbaijani law enforcers named
Rashad Beyukkishiev and Farrukh Gasymov have been put on the wanted list under the case of killing two policemen during the riots in the city of Ganja.
The "Caucasian Knot" has reported that on July 10, about 150-200 people gathered near the administration building in Ganja in connection with the attempt on Elmar Veliev, the head of the executive power of the city. The rally demanded from law enforcers to investigate not only the attack on Veliev, but also his activities. The police stopped the rally; there were skirmishes, in the course of which two policemen were killed. About 40 people were detained.
According to police, on July 10, "a group of religious radicals in Ganja tried to violate the public order."
"By using piercing-cutting and blunt objects, they resisted policemen, resulting in the death of two of them," the General Prosecutor's Office (GPO), the Ministry of Internal Affairs (MIA) and the State Security Service (SSS) of Azerbaijan have stated.
According to these agencies, two suspects of committing the attack are the earlier convicted for murder and robbery Rashad Mamedali oglu Beyukkishiev, born in 1988, and Farrukh Khagani oglu Gasymov, born in 1988. They have been announced wanted.
An activist from Ganja has noted that the July 10 protesters were mostly non-locals. "Some of them shouted 'Allah Akbar!'" he has added.
This article was originally published on the Russian page of 24/7 Internet agency 'Caucasian Knot' on July 11, 2018 at 10:35 am MSK. To access the full text of the article, click here.
Author: Faik Medjid Source: CK correspondent