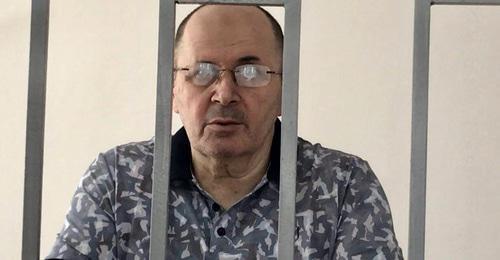 17 July 2018, 22:34
CE Commissioner demands to release Oyub Titiev
Today, Council of Europe (CE) Commissioner Dunja Mijatovic has called on the General Prosecutor of Russia to take measures to release Oyub Titiev, the head of the "Memorial" in Grozny. She has also spoken in favour of transferring the rights defender's case to be considered outside Chechnya.
The "Caucasian Knot" has reported that on January 11, Oyub Titiev was arrested on the charge of marijuana possession. The rights defender complained that a law enforcer planted the drugs on him. The authorities of the Chechen Republic have repeatedly claimed that Oyub Titiev was guilty.
"I trust you would agree that deprivation of liberty may only be applied as a measure of last resort where other less restrictive measures cannot ensure the interests of justice. I would therefore be most grateful if you could provide information regarding the specific actions taken by your institution following the findings of the Presidential Human Rights Council in relation to Mr Oyub Titiev. In the meantime, I believe that decisive steps should be taken to ensure respect for his rights, including by urgently releasing him from custody," states the Dunja Mijatovic's letter addressed to Yuri Chaika, General Prosecutor of Russia, and published today on the official website of the Council of Europe Commissioner on Human Rights.
In her letter, the Council of Europe Commissioner has also mentioned that "Human Rights Commissioner (Ombudsperson) of the Russian Federation, Ms Tatiana Moskalkova, and the Head of the Presidential Human Rights Council, Mr Mikhail Fedotov, have repeatedly called for Mr Titiev's case to be 'transferred' outside the North Caucasus."
"The fact that they have done so demonstrates doubts as to the likelihood that Mr Titiev's rights will be safeguarded if the case remains in the Chechen Republic," the Council of Europe Commissioner's letter notes.
This article was originally published on the Russian page of 24/7 Internet agency 'Caucasian Knot' on July 17, 2018 at 05:00 pm MSK. To access the full text of the article, click here.