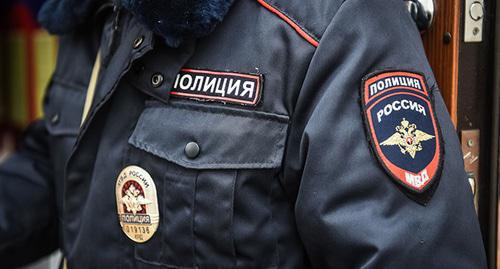 04 December 2018, 10:18
Blood feud version of former law enforcer's murder in Yandare questioned
The experts interviewed by the "Caucasian Knot" are convinced that the circumstances of the murder of Ismail Barkhanoev, a former employee of the Ministry of Internal Affairs (MIA), fail to meet the customs of the blood feud killing.
The "Caucasian Knot" has reported that Ismail Barkhanoev, a former police officer, was killed in the evening on November 25 in the swelling settlement of Yandare in Ingushetia. His killers knocked at the door of his house and shot him dead through the door when he came up to answer the knock. Earlier, Barkhanoev was sentenced to seven years in prison for killing his colleague, and in 2015 was released. A law enforcement source said that investigators considered the blood feud as the motive for the crime.
However, relatives of the man earlier killed by Barkhanoev continue insisting that they have nothing to do with this crime. This was reported to the "Caucasian Knot" by Ismail Padiev, the head of the administration of Yandare.
He has noted that the circumstances, in which the former policeman was shot dead, fail to fully comply with the customs of the blood feud. "According to our customs, prior to killing a feudist, his family should have been notified that blood feud had been announced to them. The person is not killed from behind the closed door, but only by looking into his face," said Padiev.
Magomed Shamilov, the chairman of the independent trade union of employees of the MIA and Prosecutor's Office of Dagestan, believes that among law enforcers of the Caucasian republics the blood feud customs are not widespread.
This article was originally published on the Russian page of 24/7 Internet agency 'Caucasian Knot' on December 4, 2018 at 06:32 am MSK. To access the full text of the article, click here.
Author: Tatiana Gantimurova Source: CK correspondent