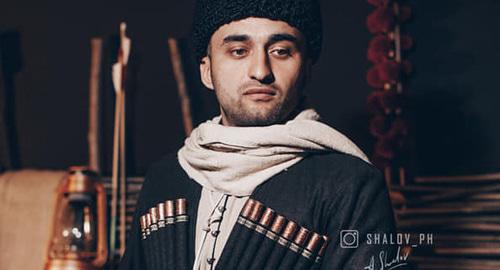 25 June 2019, 00:39
Martin Kochesoko tells court about planted drugs
Martin Kochesoko, an activist, has stated at the Supreme Court (SC) of the Kabardino-Balkarian Republic (KBR) that law enforcers beat him up and planted drugs on him, forcing him to confess to drug dealing in the presence of witnesses.
The "Caucasian Knot" has reported that Martin Kochesoko was detained on June 7 in Nalchik. On June 13, the Ministry of Internal Affairs (MIA) announced that he had pled guilty to the acquisition and possession of drugs. On the following day, a law enforcement source reported that Kochesoko was forced to confess under law enforcers' pressure.
On June 24, the KBR's SC considered the appeal complaint lodged by advocates against the decision of the Lesken District Court to keep Kochesoko in custody.
Martin Kochesoko refused to plead guilty. According to his version, his active public activity was the reason for the detention.
An activist told the court about the circumstances of his detention. According to his story, law enforcers stopped his car on June 7, when he was returning from fishing in the village of Urukh. They put him face down on the ground and handcuffed him.
"Then, one of the law enforcers lifted my head and covered my face, head, hands and clothes with some kind of drug, as I later understood, with some narcotic substance, and put something into the left pocket of my jeans. After that, one of them told me: 'You have two options: either you continue lying, and we will do with you whatever we want, or you do what we tell you, and everything will pass in a civilized way'," said Kochesoko, whose testimony is quoted on the website of the Human Rights Centre (HRC) "Memorial".
Martin Kochesoko has stated that he had "never used drugs and had never seen what cannabis looked like." After Kochesoko saw how the public supported him, he decided to tell the truth.
This article was originally published on the Russian page of 24/7 Internet agency 'Caucasian Knot' on June 24, 2019 at 08:03 pm MSK. To access the full text of the article, click here.
Author: Lyudmila Maratova Source: CK correspondent