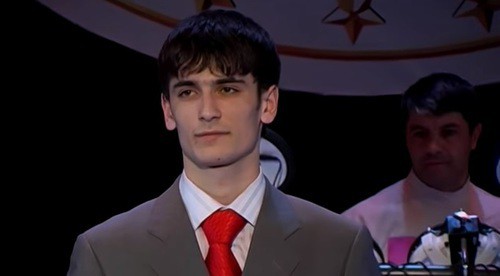 10 July 2019, 11:26
Dagestani singer's case highlights problem with the criteria of prophylactic registration
The police deny the existence of the so-called "prophylactic registry of extremists and fails to explain the reasons for placing people under control, the advocate of the Dagestani singer Ruslan Adjiev has stated. An unjustified prophylactic registering is illegal; besides, law enforcement bodies are guided by questionable criteria for extremism, law enforcers themselves have noted.
The "Caucasian Knot" has reported that Ruslan Adjiev, a Dagestan singer, informed that policemen had treated him as an extremist and placed him on the prophylactic registry. The Human Rights Centre (HRC) "Memorial" is seeking explanations from law enforcement bodies.
The criteria for "inclination to extremism" are not precisely known to anyone, Murad Magomedov, an Adjiev's advocate, has stated. The extremist database in Dagestan is being replenished on the initiative of particular law enforcers; and almost anyone can get into it, Mr Magomedov is sure. He has added that placement into the registry is seriously affecting the fate of any person.
The advocate has stressed that Adjiev had no prerequisites for being placed on the prophylactic registry.
The data about the extremist database is confidential; and even among the employees of the Ministry of Internal Affairs (MIA) not everybody knows about it, said Police Colonel, Amir Kolov.
From unofficial sources it is known that one can get into the extremist prophylactic registry not only for visiting a "Salafi" mosque, but also for taking part in a non-sanctioned protest action, for comments in social networks, or for other actions, Mr Kolov has noted.
This article was originally published on the Russian page of 24/7 Internet agency 'Caucasian Knot' on July 10, 2019 at 04:48 am MSK. To access the full text of the article, click here.
Author: Rustam Djalilov Source: CK correspondent