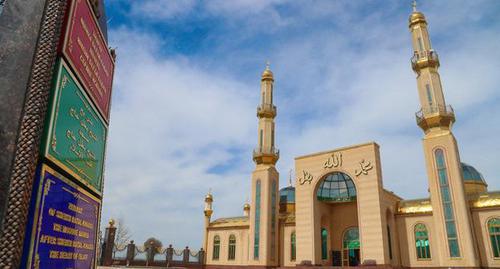 17 September 2019, 11:55
Ingush authorities achieve liquidation of SAM
The Supreme Court (SC) of Ingushetia has upheld the lawsuit of the Ministry of Justice (MoJ) on liquidation of Spiritual Administration of Muslims (SAM or Muftiate). The decision will not stop the work of Imams, the spokesman of the republic's clergy has stated.
The "Caucasian Knot" has reported that in June, 2019, law enforcers searched the Ingush Muftiate and the homes of Isa Khamkhoev, the head thereof, his brother Musa and Abdurakhman Martazanov, the Qadi (Sharia Judge) of Ingushetia.
The decision to liquidate the SAM will be appealed against, the Ingush clergy spokesman told the "Interfax", adding that theologians would work "with full dedication in the same mode."
Let us remind you that Yunus-Bek Evkurov, the former head of Ingushetia, announced the dissolution of the republic's Muftiate and imposition of control over sermons in mosques, while clergymen threatened Evkurov with a Sharia Court. In May 2018, the Ingush Muftiate decided to exclude Evkurov from the Muslim community, declaring the oppression of Imams in the republic.
This article was originally published on the Russian page of 24/7 Internet agency 'Caucasian Knot' on September 17, 2019 at 01:57 am MSK. To access the full text of the article, click here.