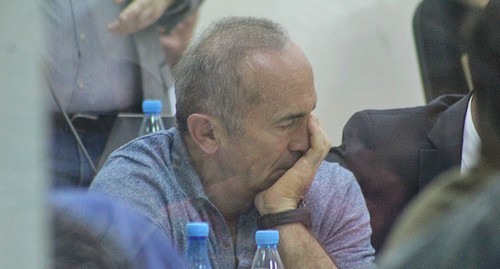 10 April 2020, 12:59
Defence demands to release Armenian ex-president Kocharyan from SIZO
Advocates of the second president of Armenia, Robert Kocharyan have lodged lawsuits demanding to release their client from SIZO (pre-trial prison) before the end of the pandemic. Kocharyan is in the coronavirus risk group; therefore, his stay in the SIZO is comparable to torture, the advocates claim.
On March 7, Kocharyan was transferred to the medical centre due to a sharp deterioration in his state of health; and on April 4 he was returned back to the SIZO after his condition improved. Kocharyan shouldn't be placed into the SIZO, given the coronavirus epidemic and his health problems, his defence believes.
The ex-president is in a coronavirus risk group – he is over 60 years old and has health problems, the press secretary of his defence team told the "Caucasian Knot" correspondent.
The UN has called on countries to reduce the number of inmates in jails because of the pandemic.
Aram Orbelyan, an advocate, treats keeping Kocharyan in the SIZO as inhumane, since there are already "confirmed coronavirus cases there."
This article was originally published on the Russian page of 24/7 Internet agency 'Caucasian Knot' on April 10, 2020 at 01:23 am MSK. To access the full text of the article, click here.