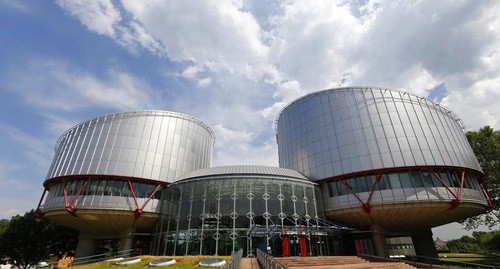 03 June 2020, 23:53
Chechen law enforcer succeeds in bringing case on torture to consideration at ECtHR
Law enforcers from Chechnya who beat their colleague 10 years ago were not punished because of an ineffective investigation, claimed former field investigator Alikhan Akhmedov. The European Court of Human Rights (ECtHR) obliged the Russian authorities to answer questions in the case on torture of Alikhan Akhmedov until November 19.
The case on torture had been investigated for more than ten years, and the term for criminal prosecution expired in 2017, said Albert Kuznetsov, a member of the Committee Against Torture (CAT). Alikhan Akhmedov filed a complaint to the European Court in 2013.
According to Alikhan Akhmedov, he gave investigators all the names of the law enforcers who beat him, but those people did not suffer any punishment.
Alikhan Akhmedov has added that he does not consider himself guilty in a case on the use of violence against a suspect in which he had been sentenced. According to him, the charge was based only on the testimony of a law enforcer whom he suspected of murder.
According to the former field investigator, after the incident, he had to leave Russia, while his parents stayed in Chechnya.
"For about three hours, they were beating me with their hands and feet. They were hitting my body and my head ... I was losing consciousness, and they were pouring cold water out of a bucket to bring me to consciousness. An OMON (riot police) fighter extinguished cigarettes on my neck twice," Alikhan Akhmedov described the torture used against him.
Investigators were afraid to investigate the Alikhan Akhmedov's case, believes Dmitry Piskunov, the head of the North-Caucasian branch of the Committee Against Torture. According to him, human rights defenders receive complaints from former Chechen law enforcers about torture.
This article was originally published on the Russian page of 24/7 Internet agency 'Caucasian Knot' on June 3, 2020 at 12:19 pm MSK. To access the full text of the article, click here.
Author: Alyona Sadovskaya Source: CK correspondent