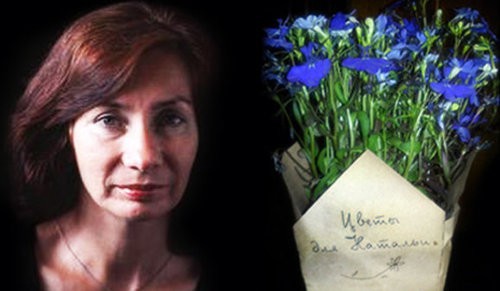 16 July 2020, 23:15
Colleagues of Estemirova, killed 11 years ago, note enhanced atmosphere of fear in Chechnya
Over the 11 years, during which the murder of Natalia Estemirova remains unsolved, the flow of appeals from residents of Chechnya to human rights defenders has decreased significantly amid the deterioration of the situation with human rights violations, claim colleagues of the murdered journalist. They associated the above fact with strengthening of the atmosphere of fear in the Chechen Republic.
The "Caucasian Knot" has reported that on July 15, 2019, on the 10th anniversary of the Natalia Estemirova's murder, 13 human rights organizations called on the Russian authorities to solve the murder of the journalist.
This year, the human rights defenders decided not to hold a picket on the anniversary of the Natalia Estemirova's murder, said Alexander Cherkasov, the chairman of the Board of the HRC "Memorial". He noted that the authorities "were doing everything possible" to restrict access to the case materials.
The case on Natalia Estemirova's murder has not been formally closed, and the terms of the investigation are being extended, notes Oleg Orlov, a member of the Board of the HRC "Memorial".
Oyub Titiev, an employee of the HRC "Memorial", emphasized that even after her death, Natalia Estemirova "was paradoxically able to help several people."
"Thanks to the hype over her murder, 5-6 people were released, whom we were even not able to find earlier," Oyub Titiev explained.
While speaking about the situation in modern Chechnya, the human rights defenders described an almost totalitarian regime. "A person can be seized and taken away. People are beaten and tortured in the most horrible way until they break," said advocate Marina Dubrovina.
This article was originally published on the Russian page of 24/7 Internet agency 'Caucasian Knot' on July 16, 2020 at 01:36 pm MSK. To access the full text of the article, click here.
Author: Semyon Charny Source: CK correspondent