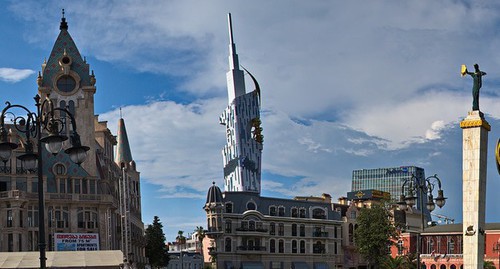 24 July 2020, 11:42
Georgian tour operators reported losses due to absence of tourists
There are few local tourists in Georgian hotels; most of them don't use the services of tour operators; therefore, the industry is on the brink of bankruptcy, the businessmen interviewed by the "Caucasian Knot" believe.
The "Caucasian Knot" has reported that because of the coronavirus pandemic, Georgia stopped regular air flights with all countries in March. On July 8, Georgia began receiving tourists from five EU countries – Germany, France, Lithuania, Latvia and Estonia.
Tour operators assert that in Georgia, the share of domestic tourism is low, and it will not be able to compensate for the industry losses caused by closed borders.
"If the borders are not opened, our industry will simply die ... Many of the current tour operators are completely without income," Giorgi Abashidze, a tour operator, told the "Caucasian Knot" correspondent.
Tsotne Djaparidze, another tour operator, told the "Caucasian Knot" correspondent that international tourism had brought Georgia at least a billion US dollars every year. "The industry employs a lot of people – it's difficult to say exactly how many, but there are more than 1000 tour operators alone. If tourism isn't resumed this year, it will be a very powerful blow to the economy and social status of many people," he has stated.
This article was originally published on the Russian page of 24/7 Internet agency 'Caucasian Knot' on July 24, 2020 at 00:19 am MSK. To access the full text of the article, click here.
Author: Beslan Kmuzov Source: CK correspondent