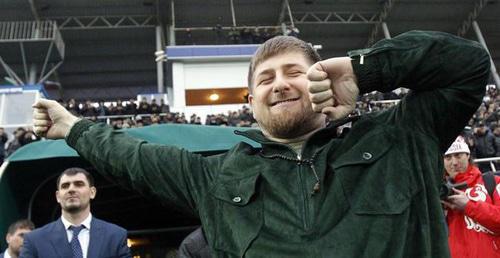 09 August 2020, 10:43
Kadyrov's annual income of almost 148 million surprises social network users
According to the declaration he filed, in 2019, the income of the head of Chechnya made 147.9 million roubles, almost 20 times higher than the income for 2018. Kadyrov's wife, according to her declaration, increased her income 40 times over the year. Instagram users question the sources of the rapid income growth of Ramzan Kadyrov and his family.
According to the official income statement, in 2019, Ramzan Kadyrov had an income of 147,997,849 roubles, while in 2018 his income was 7,581,174 roubles. In 2019, his wife declared the income of 2.4 million roubles, while in 2018, she declared just 60,000 roubles. Thus, Kadyrov's income grew by 19.52 times over the year, and his wife's one – by exactly 40 times.
The post about Kadyrov's income, posted with reference to his declaration in the Instagram-public "ChP Chechnya", collected 327 users' comments; they asked about how exactly the head of Chechnya had earned such money. "How did he earn it? What was his business project?" the user bursagoff has asked. "A very big question is how he had earned it," the user odin_iz95rus has written.
Other users have suggested that Kadyrov's real income could be even greater. "This is the official income, the unofficial one will be ten times more," the user lion_wsi_ wrote in the Chechen language.
This article was originally published on the Russian page of 24/7 Internet agency 'Caucasian Knot' on August 8, 2020 at 04:13 pm MSK. To access the full text of the article, click here.
Source: CK correspondent