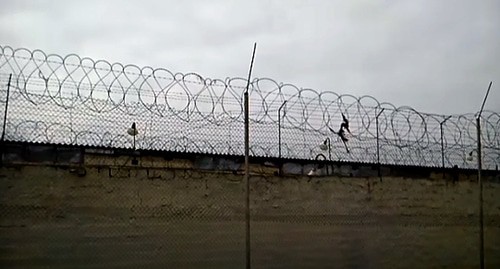 18 August 2020, 18:42
Opposition calls on US and EU to impose sanctions against Azerbaijan's authorities
In Azerbaijan, according to the National Council of Democratic Forces (NCDF), torture is used against prisoners. The NCDF called on the US and the European Union (EU) to impose sanctions against the Azerbaijan's authorities for inhuman treatment of the arrestees.
"In the 21st century, in the country which is a member of the Council of Europe and seeks to establish a strategic partnership with the European Union, the practice of brutal and horrible torture is widespread as a means to silence political opponents and critics of the regime," declares the NCDF of Azerbaijan in its statement, received by the "Caucasian Knot" from Djamil Gasanli, the chairman of the NCDF, on August 17.
According to the NCDF's statement, dozens of members of the Popular Front Party of Azerbaijan (PFPA) were detained after a peaceful action in support of the army on July 14-15.
"The procedural rights of all oppositionists, brought to criminal and administrative responsibility, were grossly violated from the moment of their detention. According to the information from reliable sources, later confirmed by some of the detainees, opposition activists were severely tortured, and to hide the facts of torture, law enforcers created obstacles to phone conversations with family members and visits of lawyers. Until now, many of the detainees are not allowed to call home, "says Djamil Gasanli.
The NCDF called on the US and the European Union to impose as soon as possible "broad and targeted sanctions against the repressive regime in Azerbaijan, which is already turning into a brutal dictatorship."
This article was originally published on the Russian page of 24/7 Internet agency 'Caucasian Knot' on August 18, 2020 at 12:57 pm MSK. To access the full text of the article, click here.
Author: Faik Medzhid Source: CK correspondent