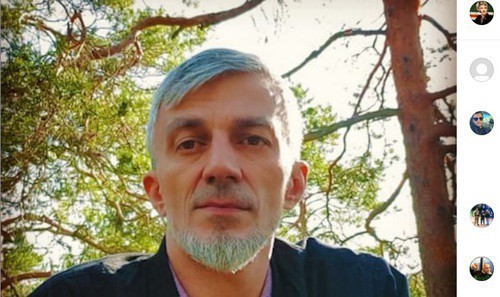 19 August 2020, 11:23
Maskhadov's son links pressure on relatives in Chechnya with his criticism of authorities
Countering Chechen authorities' propaganda has led to pressure on his relatives, said Anzor Maskhadov, son of Aslan Maskhadov, the president of Ichkeria*, killed in Chechnya in 2005.
The Chechen Republic of Ichkeria* was an unrecognized separatist entity (1991-2000), created after the collapse of the USSR on part of the territory of the former Chechen-Ingush Autonomous Soviet Socialist Republic. The entity was liquidated by the Russian federal troops during the second Chechen military campaign. The election, won by Aslan Maskhadov, was held in January 1997.
Anzor Maskhadov, who lives in emigration in Norway, told the "Caucasian Knot" correspondent that he had conducted no public activities for a long time. But more than a year ago, he began speaking out on the YouTube, as a result of which his relatives in Chechnya got under pressure. "They suddenly remembered me and started talking about me at their official meetings. They realized that I was some kind of threat to them. As far as I found out, Kadyrov and Daudov started talking about me and throwing mud at me ... During a meeting in a mosque, they discussed my father and me personally. I could not stand it and spoke out in public," Anzor Maskhadov has stated.
"I opened my YouTube channel trying to counter their lies. They didn't like it at all; and they began harassing my maternal relatives. I have many relatives on the maternal side in Chechnya. My mother is with me in Norway. They began pressing her relatives, so that in the end she turned to me with a request: 'Stop Anzor, don't do it.' They came, intimidated and warned her relatives. There were no detentions or arrests so far; everything is done in a more accurate form - they come and warn: 'If you don't stop him, if he says something, we will deal with you; doesn't he really know that you are here?" Anzor Maskhadov has concluded.
* Chechen Republic of Ichkeria is recognized to be a terrorist organization in Russia and participation therein is a criminal offence
This article was originally published on the Russian page of 24/7 Internet agency 'Caucasian Knot' on August 19, 2020 at 06:17 am MSK. To access the full text of the article, click here.
Source: CK correspondents