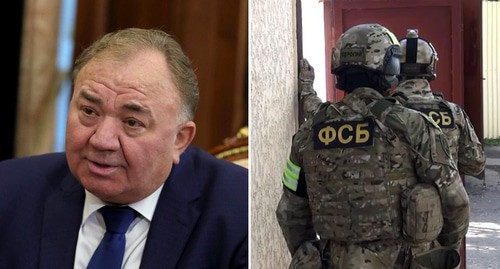 20 August 2020, 19:15
Analysts argue about Kalimatov's chances to reduce militant activity in Ingushetia
In Ingushetia, the number of reports about attacks on law enforcers increased after the republic was headed by Makhmud-Ali Kalimatov, human rights defenders note. The increase in the number of armed incidents will not affect the Kremlin's attitude towards Makhmud-Ali Kalimatov, since the Ingush leader is not able to change the situation, Caucasus expert Akhmet Yarlykapov believes.
The more frequent special operations with casualties indicate that the situation in the republic is worsening, suggests Timur Akiev, the head of the local branch of the Human Rights Centre (HRC) "Memorial".
According to Ruslan Mutsolgov, a lawyer from the human rights organization "Mashr", people have ceased to trust the authorities in the republic. "The leaders of the republic fail to promote a dialogue between the authorities and the public society, and, therefore, there is no public confidence in the republic's authorities. And special operations with casualties are taking place amid the above situation ... People do not believe the information voiced by the law enforcement bodies," Ruslan Mutsolgov said.
This September will mark a year since Makhmud-Ali Kalimatov became the leader of Ingushetia, Ruslan Mutsolgov mentions. "We hoped that with his arrival, there would be the time for a change for the better. However, that didn't happen."
The appearance of groupings of armed people and special operations conducted by the law enforcement bodies on the territory of the republic will not change the attitude of the federal centre towards the leader of Ingushetia, suggests Akhmet Yarlykapov, an expert from the Centre for Caucasus Studies and Regional Security at the Moscow State Institute of International Relations (known as MGIMO).
"I think Moscow understands that in this case, the leader of the region is not able to influence the situation. What is happening now is an uncertain process, and it is not directly related to any actions of the republic's leader. The current situation is an indicator of the system's problems," Akhmet Yarlykapov explained to the "Caucasian Knot" correspondent.
This article was originally published on the Russian page of 24/7 Internet agency 'Caucasian Knot' on August 20, 2020 at 10:50 am MSK. To access the full text of the article, click here.
Source: CK correspondent