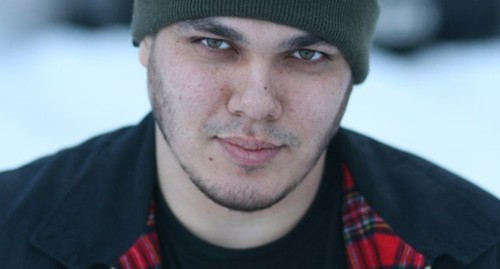 02 September 2020, 08:18
Renown anti-fascist dies after fighting with natives of Chechnya
Alexei Sutuga, an anarchist activist, has died in Moscow after being hospitalized with grave traumas. According to the police, he was beaten up by four natives of Chechnya.
The "Caucasian Knot" has reported that the Human Rights Centre (HRC) "Memorial" has recognized the anti-fascist, Alexei Sutuga, as a political prisoner. In his case "investigators, the prosecution and the court are distorting the factual circumstances of the incident; while in Alexei's actions there were no hooligan motives," human rights defenders are sure. The HRC "Memorial" finds the Sutuga's case similar to that of another political prisoner, Ivan Barylyak, a resident of Stavropol.
Alexei Sutuga's friends have reported that on September 1, he died at the Moscow Sklifosovsky Institute. Alexei, a 34-year-old activist, known by the nickname of Socrates, was taken to the intensive care ward with severe head traumas; doctors fought for his life for more than a week. Four men suspected of beating him up are kept at the SIZO (pre-trial prison), the "Autonomous Action" website has reported.
All the four suspects are natives of Chechnya. The police report says that they "had been fully exposed in the commission of the above crime and confessed thereto." The detainees were taken into custody by the ruling of the Meschansky District Court of Moscow, the "Meduza" has reported.
This article was originally published on the Russian page of 24/7 Internet agency 'Caucasian Knot' on September 1, 2020 at 09:12 pm MSK. To access the full text of the article, click here.