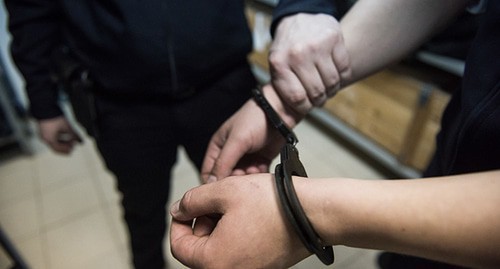 03 September 2020, 18:41
Bagaudin Yevloev complains about torture by law enforcers in Magas
In the capital of Ingushetia, law enforcers were beating and torturing with electric current Bagaudin Yevloev, suspected of involvement in the ranks of militants. The complaint has been voiced today by an advocate of Bagaudin Yevloev. According to the defender, the law enforcers demanded from the arrested man to confess to plotting the seizure of a school.
The "Caucasian Knot" has reported that at night on August 7, Bagaudin Yevloev was detained on suspicion of involvement in the ranks of militants. On August 27, his mother Lyubov Yaryzheva claimed that law enforcers planted improvised explosive devices (IEDs) to her son and tortured him to force him to sign a confession.
Lyubov Yaryzheva, the mother of arrested Bagaudin Yevloev, told the "Caucasian Knot" correspondent that her son was tortured again. The woman suggested that the law enforcers decided to expand the charges against her son. "Now they claim that he was allegedly going to seize a school together with the people killed in Nazran and that he allegedly knew from the very beginning that they were militants and was trying to help them," Lyubov Yaryzheva said.
The woman added that she had learned about the torture of Bagaudin from his advocate.
Today, Caesar Pukhaev, the advocate of Bagaudin Yevloev, has confirmed to the "Caucasian Knot" correspondent the statement of his client's mother. According to the advocate, he talked to Bagaudin Yevloev on September 1. "My client told me that he was tortured. They demanded from him to 'confess' in front of journalists' cameras that he and the people killed in Nazran a month ago were plotting a seizure of a school in Ingushetia, like the seizure of the school in Beslan. Bagaudin's head bears signs of torture in the form of pale bruises, but he is too frightened to sign a complaint [about torture]," Caesar Pukhaev said.
This article was originally published on the Russian page of 24/7 Internet agency 'Caucasian Knot' on September 3, 2020 at 03:09 pm MSK. To access the full text of the article, click here.
Author: Semyon Charny Source: CK correspondent