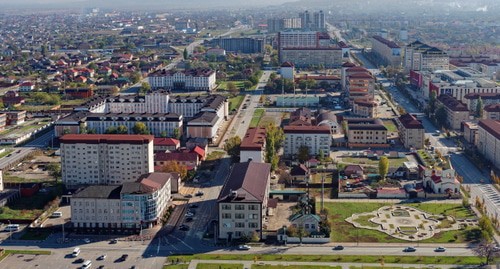 15 September 2020, 10:58
After disappearance in Grozny, Movsar Umarov fails contacting his family
Since his disappearance in July, Movsar Umarov has not contacted his family, his sister said.
The "Caucasian Knot" has reported that Eset Umarova, the mother of Movsar Umarov, a Grozny resident, stated that he was detained for watching the video blog run by Tumso Abdurakhmanov, a critic of Chechen authorities. According to Eset, she learned through unofficial channels that law enforcers had tried, by threats of lengthy imprisonment, to force her son to help them in catching militants. Then, the woman was told that her son had fled. She has suggested that Movsar had fallen victim to an extrajudicial execution.
Dmitry Piskunov, the head of the North-Caucasian branch of the Committee against Torture (CaT), told the "Caucasian Knot" correspondent that on September 15 he plans to personally file an application on initiating a criminal case on Movsar Umarov's disappearance to the Investigating Department (ID) for the Chechen Republic of the Investigating Committee of the Russian Federation (ICRF), "so that it isn't lost anywhere in process."
Movsar Umarov's sister told the "Caucasian Knot" correspondent that no information had been received from her brother since his disappearance.
The fact that Umarov had escaped was reported to his relatives only a week later, on August 18. However, they refused to put Umarov on the wanted list, or to search for him in any other way, the Human Rights Centre (HRC) "Memorial" has pointed out. The Prosecutor's Office (PO), the Ministry of Internal Affairs (MIA) and the ICRF must find Movsar Umarov and check the legality of law enforcers' actions, who claim that he had escaped after detention, the HRC "Memorial" said in its applications submitted to law enforcement bodies.
This article was originally published on the Russian page of 24/7 Internet agency 'Caucasian Knot' on September 15, 2020 at 02:50 am MSK. To access the full text of the article, click here.
Author: Semyon Charny Source: CK correspondent